About the Father/Daughter Film Report....
Watching & discussing films before Amanda was in kindergarten, the Father/Daughter Film Report started in Amanda's final year in high school, going on "father/daughter road trips" to all the film festivals dad's screenplays were official selections & finalists:
Discussing, analyzing, & breaking down films seen at these festivals evolved into making observations on the film festivals themselves, leading to their multi-generational perspectives in this important component of the industry.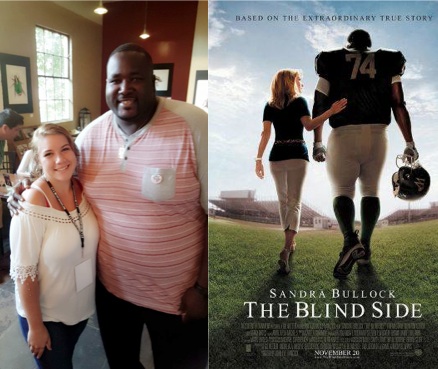 Hanging out with Quinton Aaron (who played Michael Oher in The Blind Side) at the San Antonio Film Festival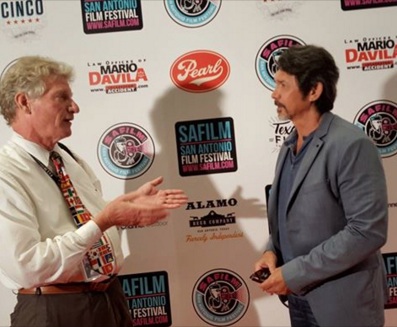 Dad interviewing fellow University of Texas at Arlington alumni Lou Diamond Phillips about his future projects
The First Thursdays Film Festival is hosted by Amanda & David Bryant Perkins, who review and report on film festivals all over the world as the
Father/Daughter Film Report for Film Festival Today magazine
We also accept submissions from innovative and ground-breaking film makers from around the globe and feature them here on our site & Film Festival Today magazine.
We also create our monthly event around the globe as well, traveling to various venues to feature some of the best films we've seen at many of the film festivals we've covered, or feature films & screenplays submitted to us on this site.


PAST
First Thursdays Film Festival
EVENTS
Click on the DATE or IMAGE to see the films shown & fun had,

who SKYPED IN and who SHOWED UP at that particular
FIRST THURSDAY FILM FESTIVAL....!
After seeing THE WHOLE at the San Antonio Film Festival, we automatically knew this powerful film (on many levels) had to be featured....which we will do in a unique way...and in a unique place next month.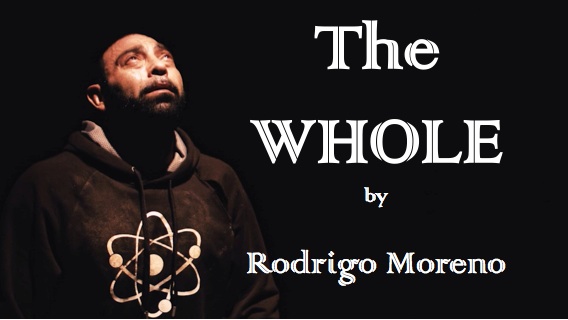 After being absent a bit since Dad is in Dissertation for his PhD in Online Instructional Design, we broadcast this month's show from Midland, Texas where we featured a great local film An Atheist's Prayer by Tom Parks, along with other wonderful films from around the world, and special Skype Guest Sinikka Schubert (right) for Job Interview (Germany), Alejandro Montoya Marín from New Mexico with Low/Fi, Jamie Lee Smith from Colorado with Shadow of the Missing, and Walker Haynes beaming in from Hollywood giving us a preview to Hamlet's Ghost.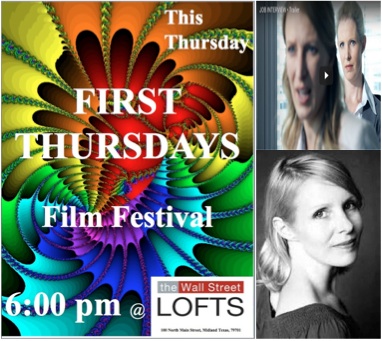 Join Amanda & David at 5:00 pm Central Time as we STREAM LIVE to your device (so you can watch this from anywhere!) from our Father/Daughter Film Report's Facebook page:

to see our Best of 2016 independent film selections!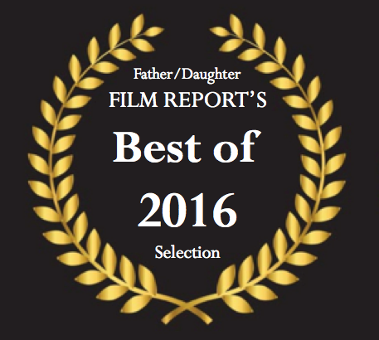 Just back from the International Family Film Festival in Hollywood, we were able to present some of the finalist and winners we met there, as well as feature some 'oldie but goodie' past Academy Award short film winners from the recent & historical past.

We also had the honor of having - in person - James Christopher of Twitchy Dolphin Flix (and the festival director for 4th largest film festival in Texas, the Austin Revolution Film Festival, affectionately known as ARFF, to those in the know...)
James was also here to premier his multi-award winning film DISASSOCIATIONVILLE, which everyone in the audience was lucky to receive a free copy of the film. After all, this First Thursday was also the DVD release party....!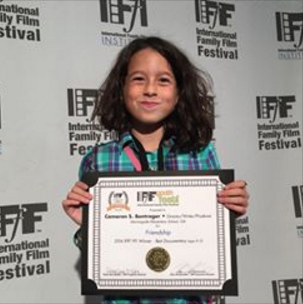 SKYPING in from Atlanta, Georgia was 10 year old Cameron Bontrager, who won Best Documentary at the International Family Film Festival for her film she actually made at age nine...!

Her award winning film, as well as some Academy Award winning shorts and a special SKYPE session from Russia with Cannes finalist, Vasily Chuprina premiering his award winning film The Rat.

We really had quite a range of films - again from all over the world - this time a very moving piece from Iran, and several other pieces that had the entire audience go "WOW", both for the VFX visuals and the thought provoking nature of the stories.
Special Guest was Walker Haynes, who we brought all the way from LA to premier his hit movie Hamlet's Ghost for all of us folks here in Bastrop, check out some of the wild & crazy films we featured this month as well...!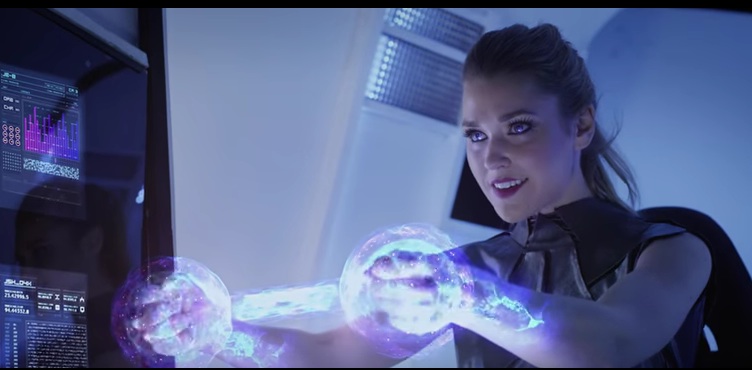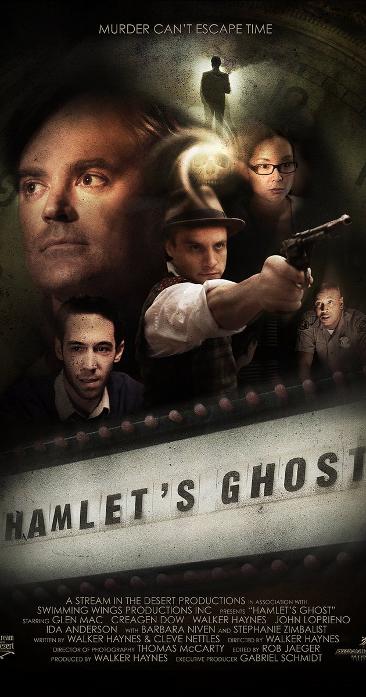 Our very first event was a BLAST, the audience was treated to some world class films, premiered an Academy Award winning short, as well as some SKYPE conversations with film makers in Münich Germany, Atlanta Georgia, and of course Hollywood...!
The star of both European stage & screen, Steffi von Poser (pictured in the foreground on the poster) really wow'ed the audience with the background details in the making of our good friend Julia Walters' directorial debut: JOB INTERVIEW...