First Thursday: April 6, 2017
Broadcast from Midland, Texas
We did something different at this First Thursday. Before showing films and speaking with the film makers, we started an hour early and had a special segment of the festival for screen writers.
Let's face it, if you don't have a script, you don't have a movie.
The screenplay discussion started with two themes, how to use screenplay writing to help local school districts to improve their writing proficiency scores, and how writing a screenplay can not only help veterans tell their story, but also have it work as a form of therapy...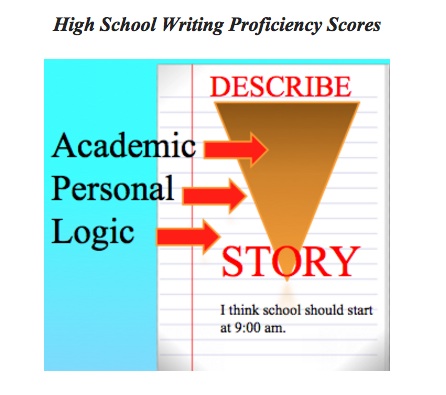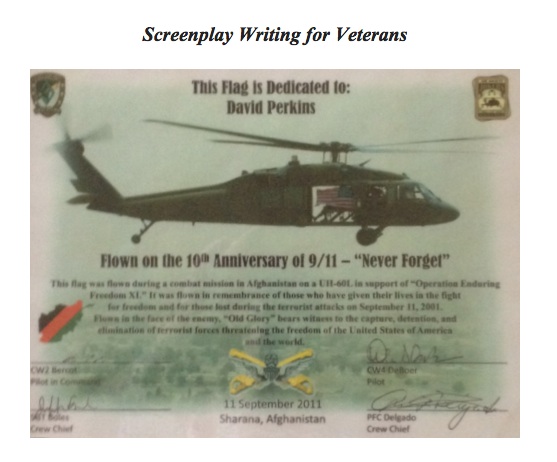 We were honored to have several members of the Permian Basin Bookies (the premier writer's group in West Texas) show up for this segment, to share knowledge on writing....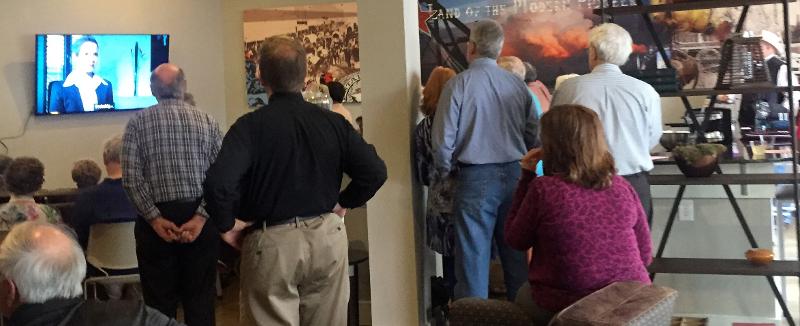 ...as well as used this segment to go over this month's film & screenplay official selections to use as examples of excellent writing. This month's featured screenplay we all looked at was the award winning SANTA KLAWN by Jeffrey Lee DuPree: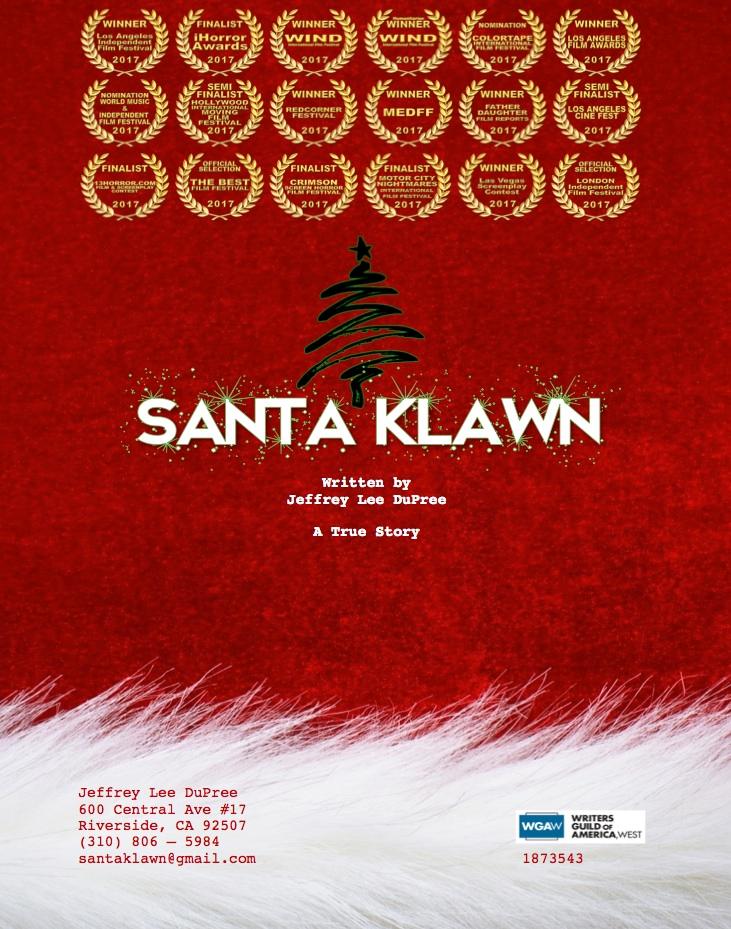 You will never look at Christmas the same.
That is, if you read Santa Klawn...or see it when it becomes a movie, which it probably will. Horror is in right now, and this story has horror - and blood -dripping on every page.
We even have some special sounds to let you know that something is about to happen, giving one that sense of anticipation as the theme music in Jaws did:
"...can clatters, jingles, and three clicks..."
Even knowing something is coming will not prepare you for whatever Mr. DuPree has prepared for you visually.... we don't want to give anything away, but we honestly CAN say:
You will never look at Christmas the same, ever.
Jeffrey Lee DuPree is a Los Angeles – based screenwriter, actor & talent manager, whose horror screenplays have won several awards. He comes from six generations of Deaf family & is multilingual in English & American Sign Language. Horror is his ultimate passion, consistent with his family's tradition of enjoying horror, suspense & surprise within captivating stories of terror. He enjoys filmmaking and has done several TV commercials. He & his wife actively manage the careers of their sons, The DuPree Brothers, also working actors. Jeffrey Lee attended Rochester Institute of Technology where he studied in 3D animation and stage lighting.
As a member of Delta Sigma Phi, he raised a lot money for cancer patients, and has maintained active civic involvement in supporting diversity & individuals with differences in the Entertainment industry, and doing charitable work with homelessness in the region. In 2006, he won international poetry society award and got his book "A Quiescent World" published. He decided he wanted a better career instead of a poet and went to International Art & Design Technology (IADT) to study photography. He also went to Art Institute (Tampa) for film. His immense energy & creative passion is only outweighed by his dedication to detail, hard work & open-minded approach to the collaborative effort of seeing good stories become highest quality movies to entertain the widest possible audience.
We've shown Job Interview as a film, but this time we also included it in our writer's session, since, well, it is one of the best examples of a screenplay out there.

The last time I was at the edge of my seat totally scared for a full 10 minutes was watching an Alfred Hitchcock movie when I was 9 years old. Over 50 years later, Frau Director Julia Walter has done it again, and keeps us guessing until the very, very end. Along the way you think you understand where this film headed, then it gets a little strange and you see this job interview is not what it seems at all. Then it gets creepy, really creepy...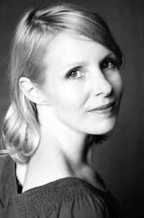 We were also so honored to have the wonderful Sinikka Schubert Skype in from Germany during the show, and when you see her credits, you'll see why we were so honored to have her join us:
Sinikka Schubert was just as scary as Jack Nickolson in
The Shining.
Eeeeee! Amanda said she was never more frightened by any movie she had ever seen that didn't have any zombies, aliens, or monsters in it.
This was
pure terror of the mind
. Eeeeee!
There's good reason this was accepted in Cannes.
This was a roller coaster ride of emotions and circumstances for the entire 14 minutes....and we're sure writer/director Alejandro Montoya Marín could easily have turned this into an enjoyable feature, series, or those episodic things you see on Netflix.
Kristen Rakes (Seal Team Six The Raid on Osama Bin Laden, 2012; Enter the Dojo, 2013; American Horror Story, 2016...to name a few) plays a pop culture obsessed woman who at around the age of 30 realizes that this has given her false expectations about life - so cuts music and film cold turkey in order to find true love...and Kristen plays this perfectly.
This is a gem of a premise, and the writing comes full circle so that everyone in the audience goes
"...aaaaaaahhhhhh"
when the final twist is turned. We love it when that happens, you will too...
The genius behind Low/Fi is
Alejandro Montoya Marín who when not running all over New Mexico making movies, is, well, working on movies.
Alejandro has done something in Low/Fi that is very difficult to do, put together a romantic comedy that both boys and girls, men and women, males and females, absolutely loved.
We were so happy he could Skype in and share with us some of
his secrets. The Santa Fe New Mexican says:

"...
Low/Fi
is crafted with such a bright look that it should be on everyone's shorts list..."
We agree 100%...we can't wait for this to be a feature film, and you can bet this should be on everyone's short list as well....!

Next up: SHADOW of the MISSING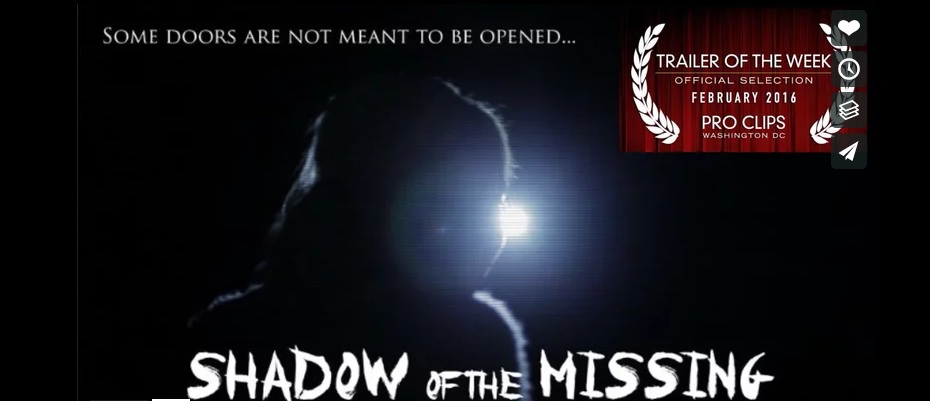 Click image above to see the trailer...
One of the highlights of visiting the Red Dirt Film Festival on the campus of Oklahoma State University was meeting executive producer Jamie Lee Smith, who has been associated an impressive list of films and TV shows over the recent years.
When we saw her film Shadow of the Missing, we had to show it at our festival...however, this month we only showed the trailer in the hopes of getting Midland to welcome her in person when we show her work in its entirety.
Her Global Rockstar Production company has been associated with such films as: Jumper, Battle Los Angeles, 51, Up in the Air, Death House, Montana Sky, Pirates of the Caribbean, Mirror Mirror, Blood Out,and Things We Do for Love.
Her fingerprints are also on such TV series as The Philanthropist, CSI, Real Housewives, NCIS: New Orleans, and a multitude of various reality shows.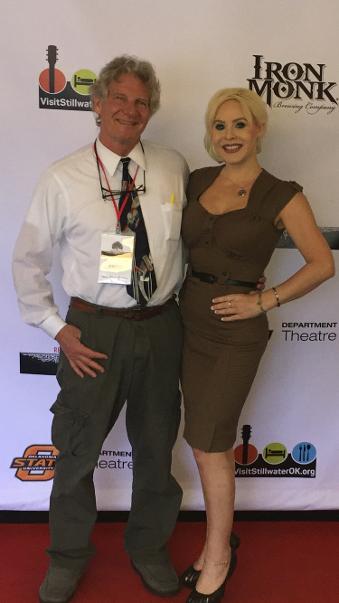 You've all seen lots time travel movies, but not one as refreshing as this in how a time travel paradox is in play, which is revealed at a perfect pace.
Again, we only showed the trailer since we will try to get Walker to Midland, Texas as well (we actually got him to Bastrop a while back to premier Hamlet's Ghost in Texas...and am pretty sure we can get him back again...West Texans are pretty welcoming people.
Make sure you see it when it comes to a theater or on-demand or however it comes out near you...it will be very easy to see why this won Best Sci-Fi Feature at so many film festivals, and is racking up similar awards all over the globe.

A must see for science fiction fans, or even if you're not...something exciting for baby boomers, millennials and all generations in between...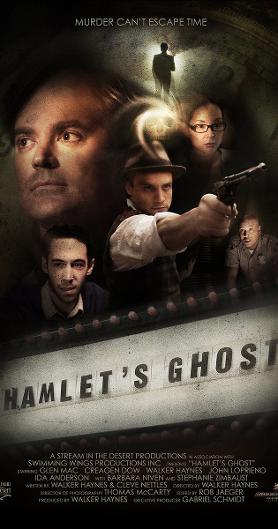 CLICK on the image above to see the trailer

No one in Midland knew the man we Skyped in helped shape so many of the movies and TV shows they all knew and loved. They soon learned that Writer / Actor / Director / Stuntman Haynes is no new-comer to the film industry...

... a few of his credits being the TV movie Samuel Adams (2014), Revenge (2013), Gunfight at La Mesa (2010), and a reoccurring character on the TV series Whodunnit (2013) and CSI: NY (2006-2012) where he is also the stunt double for Gary Sinise.
Walker also said he could come to Midland to show his Hamlet's Ghost soon if we can make the arrangements most film festivals do for film makers who have their films featured....like get him over here, share some West Texas BBQ and find a place for him & his family to crash for an evening or two...can we do that, Permian Basin?
Local Film Showcase: An Atheist's Prayer
Where ever we go to do the Father/Daughter Film Report, we always include local film makers and we were so luck to learn about this wonderful piece by Tom Parks who looked at religion in a most interesting context.
An innovative one take short, the film's dialogue actually revolves around an entity - played by the First Lady of West Texas theater, Mary Lou Cassidy - who has a conversation with the voice overs of Buddha, Jesus, Mohammed, Brahma, and Jehovah - sharing some opinions on how they are doing, also schools them in some other concepts such as sex, responsibility, and attitude.
Heavy....Deep....Profound.....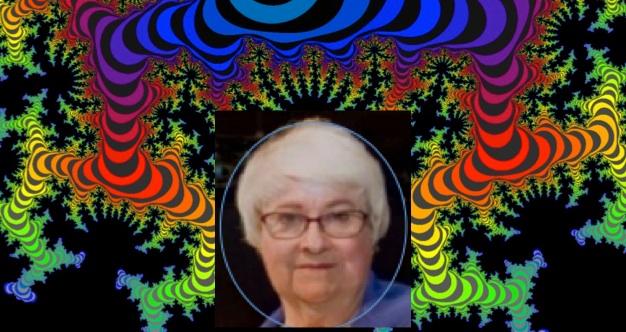 Tom Parks is a retired university professor and dean whose plays have been produced in Chicago, Off-Broadway in NYC, & in local theaters around Texas. Tom has also won international competitions in Washington DC as well as the renowned Shakespeare in the Suburbs Festival in Virginia.
He was encouraged to re-write one of his short plays into a screenplay, and the result is his 13-minute film An Atheist's Prayer, which the Father/Daughter Film Report was proud to present the public premiere in Midland at this April's First

Thursday

Film Festival.
Filming is underway on his second screenplay, "Church Grounds," with a June 2017 completion date. He holds four degrees in English, including a Ph.D. from Vanderbilt University.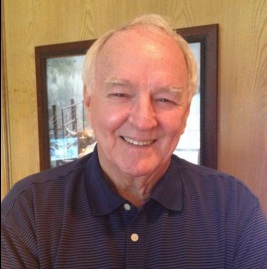 Dr. Parks took the jump from professor & deanships at Clemson & the University of Texas of Permian Basin to write scripts for theater and film. He also provided wine& appetizers for the evening...!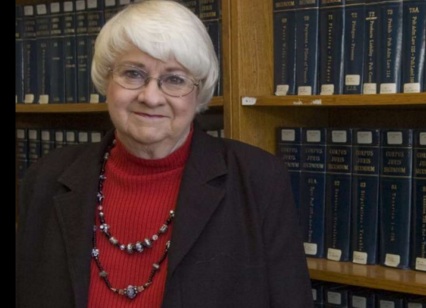 Actress...Lawyer....Mary Lou also
serves on numerous nonprofit boards, including United Way of Midland, Midland Children's Rehabilitation Center, The Springboard Center, Midland Rape Crisis and Children's Advocacy Center and Friends of the Library, and is an active member of the Episcopal Church of the Holy Trinity.
Cassidy recently was honored with Uptown Midland Business and Professional Women's Club's Woman of Achievement Award, an annual laurel that recognizes one woman for her collective career achievements and civic involvement. Cassidy has been a lawyer with Stubbeman, McRae, Sealy, Laughlin & Browder Inc. for her entire legal career, which began in 1979, first specializing in oil and gas law, and later transitioning into elder law.
But right now, her life is the theater.
Cassidy is one of four founders of The Maverick Players, a 10-year-old independent comedy theater group.
As a native Midlander, she grew up participating in Midland Community Theatre's children's program. From 1972 to 1975, she assumed the role of Stagnasia the Witch, hostess of the Saturday night children's show Boo Theater, broadcast on KMID.
Looks like her life will have some film, too...!
And now a word from our SPONSOR....
We are so happy that Chuy's of Austin likes what we are doing...
...so much so that they donated some grocery bags full of their famous, paper thin tortilla chips, plus some quarts of their fabulous salsa, and (everybody's favorite) their famous jalape
ñ
o ranch dip.
We also appreciate their support since we were doing the show in Midland...and they don't even have a restaurant there!
We're sure they will have one soon...nearly everyone in the Permian Basin knows about Chuy's, and were excited & appreciative we carted some of their famous chips, salsa, and dip all the way to Midland.
Which is a five hour drive, by the way....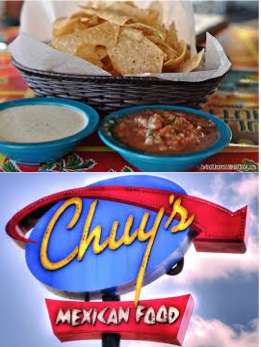 THANK-YOU Chuy's for sponsoring the First Thursdays Film Festival...!
You can enter your feature film, short film, animation or screenplay either on the home page, or by clicking on your favorite film festival submission portal below: